2 April 2021
Everyone loves the makeup artistry performed by the professional makeup artist. But for a desired and gorgeous look your skin must be fully hydrated. Performing the makeup for dry skin is even more complicated and of course applying makeup on your dry skin can have more side effects at some point it can also make your complexion look drier and flaky. Therefore it is always recommended first to prepare your skin beforehand and also use right hand makeup.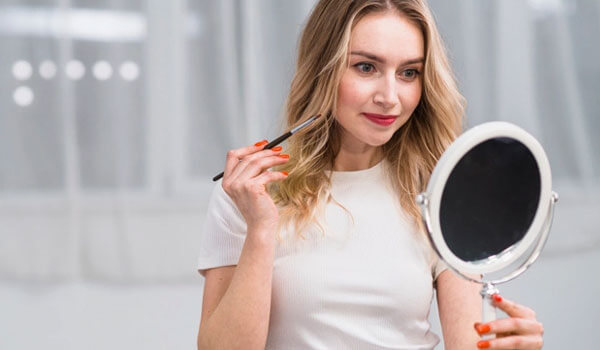 For the hydrated and normal skin you should start off your early beauty routine by cleansing your skin with various high rated products which are easily available in the market. Although applying makeup for dry skin is seriously very tough then you should start your makeup with a scrub, it is recommended that you should always use a gentle face scrub and that will really help exfoliate dull, dead skin cells from skin's surface before starting a makeup.
For maintaining a hydrated and smooth skin moisturizing should be a part of your skin care routine and we can assure you that it is really beneficial for your dry skin. And this happens in winters to get more benefit you should always use moisturizer with SPF. After moisturizing your skin you are really close to achieving attractive makeup is getting the application part right. This really means that no more rubbing foundation on with your fingers since that is not exactly the most effective. Also bouncing the makeup sponge on your face just to blend and build to your desired level of coverage. Most importantly if your skin feels dry then wearing a primer under your foundation can be more effective and also the eye shadow must also primer not just help makeup to stay in place, but they also help create a smooth canvas for your makeup application. It is observed that dry skin can sometimes look dull therefore you can also use an illuminator to help restore the look of your glow and you can also dot a liquid highlighter above the cheekbones to fake authentic looking luminosity. And lastly always keep a refreshed facial mist on hand so that you can spray it on whenever your dry complexion needs a pick-me-up during the day. Therefore these are the effective makeup techniques which we may suggest for your dry skin.