17 March 2021
Weddings are the most celebrated occasion that mostly comes in every person's life. The day where two love birds tie a knot together and promises to live together, start the new journey of their lives and of course on this most special day either bride or groom can't compromise with their looks and dresses. Everything needs to be more perfect and unique on this memorable day. And for this you should hire a best and professional makeup artist for your pre-wedding as well wedding day makeup. Although there are various highly famed and professional makeup artists they absolutely love what they do. Here we tell you about top 10 points to keep in mind while booking a makeup artist for your D-DAY: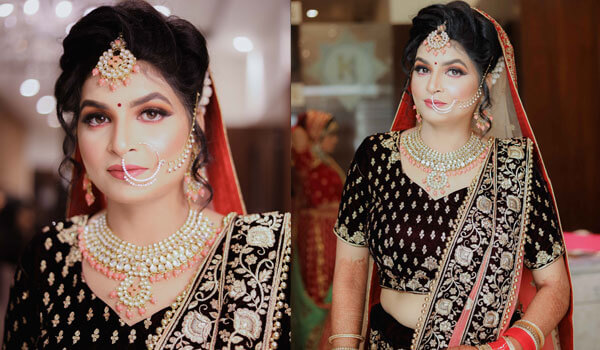 You should never delay while booking a perfect makeup artist for your wedding day as soon as wedding dates are fixed you should start finding professional artists and also review their works and rating , check the availability if they are available on that particular day or not.
Make a proper list of professional makeup artists in your city or location and try to contact them personally and meet them one by one. Check their way of working and the product quality they use also confirm their professional experience in bridal makeup.
Set a questionnaire for the bridal makeup artist as you really need a proper time to get ready ask them how many bookings they are having on that day and time they will take to get ready again the products they are going to use and many more.
Also check the services they are offering on that particular package, the package must include hairstyling, nail paints, eyelashes, manicure and pedicure and shampoo if you are going to their salon.
Like many of the professional makeup artists can ask you for the advance payment and for that you need to be prepared as the professional bridal makeup artist reaches the location on time and performs the makeup style that was previously decided.
Remember if you are hiring freelancers then you should check whether the team is having other bookings or not especially on your wedding day just because at the last moment they start rushing which is not right.
Professional makeup artists always offer a full package as there are other family members and friends excluding the bride which is so exciting and there the makeup artist plans the makeup style and arrange resources and products to meet your needs.
If you are hiring a bridal makeup artist who is located out of the city then get ready to pay extra charges for that because they are dedicating full time with their team members therefore as host you should make sure their comfortable stay in your city.
Especially if you are a bride then be more comfortable with your bridal makeup artist tell them about your likes and dislikes to make sure that makeup artist can keep in mind and get ready to look more special on your wedding day.
Delay has become so common in Indian Traditional Wedding where you cannot predict everything on time, so just be ready to face the challenges and inform the bridal makeup artist in advance if delay occurs from your side.