09 Feb 2022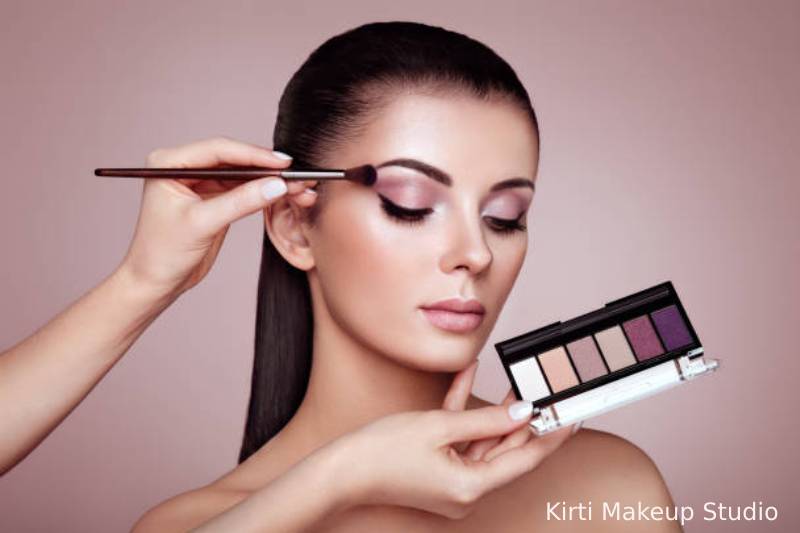 The beauty market is expanding at breakneck speed, and the demand for cosmetic products is out of control. With so many brands to select from and so many amazing items to choose from, it can be tough for shoppers to pick and choose a product from a certain brand.
To help you narrow down your options and find the finest of them, we've compiled a list of the greatest cosmetic companies in India, as recommended by top makeup artists in Delhi, Gurgaon, and other cities.
Here, have a look at the list that we have compiled for your convenience:
Nyx Professional Makeup Soft Matte Lip Cream
Nyx Professional is a long-lasting lip cream that is gentle, lightweight, and long-lasting. It has a silky texture and a subtle sweetness to it. Beeswax infuses the coloured lip cream, giving it a creamy, nourishing feel with a matte finish. The lip cream comes in a container with a tapered spray tip for an anti-fouling application and comes in a variety of colors.
A.C. | Best Makeup Brands in India
M.A.C. was established in Toronto in 1984 and has been a part of the Estee-Lauder Companies since 1998. The firm began by producing goods for makeup artists and models, but it has since grown to become one of the most well-known global cosmetics companies.
M.A.C. is also one of the most socially conscious companies, with initiatives such as Cruelty-Free Beauty and Back to M.A.C. Recycling. Through the sale of its 'Viva Glam' line of products, it has earned more than $86 million for charity since 1994.
L'Oréal Paris . | Best Makeup Brands in India
L'Oréal, one of India's most prominent and long-standing beauty companies, provides a wide selection of makeup items for modern ladies. L'Oréal has expanded its product boundaries to include haircare and skincare items in addition to beauty goods such as foundations, compacts, concealers, lipsticks, blushes, mascaras, eye pencils, and more. Is also one of India's low-cost cosmetics companies.
Maybelline New York Eyeshadow
The Maybelline 24K nude eyeshadow palette comes with 12 tones and a variety of colour combinations to help you add depth to your eyes. To give your eyes a sparkling look, the eye shadows are packed with brilliant metallic gold pigments. A double-ended brush is included with the palette for accurate application. The wide colour range may be used to create a variety of looks.
Lakmé . | Best Makeup Brands in India
Lakmé, India's best-selling cosmetics brand, is owned by Hindustan Unilever. Former Prime Minister Jawaharlal Nehru was worried about women paying foreign money on cosmetics; therefore, it was formed in 1952. JRD Tata committed to producing these items in India. Tata then sold his interest to HUL, and the firm flourished quickly after that.
This company sponsors the Lakmé Fashion Week. Its product line is wide, and its basic line is affordable to the average Indian woman. As a consequence of its ongoing innovation, it now offers new lines such as Absolute and 9 to 5, which provide high-end, premium products.
Faces Canada . | Best Makeup Brands in India
Faces Canada, a newcomer to the nation but already well-known, is storming the market with its amazing beauty equipment and the cosmetic supplies. Despite the brand's global fame, the make-up products are both affordable and of excellent quality. The lip crayons and eye shadows are two of their best-selling products, both of which are highly pigmented and popular among fans of the company. Aside from foundations, creamy concealers, bronzers, contour sticks, eyeshadow palettes, highlighters, brow fillers, nail enamels, and more are available. Their items range in price from INR 229 to INR 1700 for a single item.
CONCLUSION:
These were a few 6 best makeup brands in India suggested by Kirti Makeup Studio and Salon.