22 Jan 2022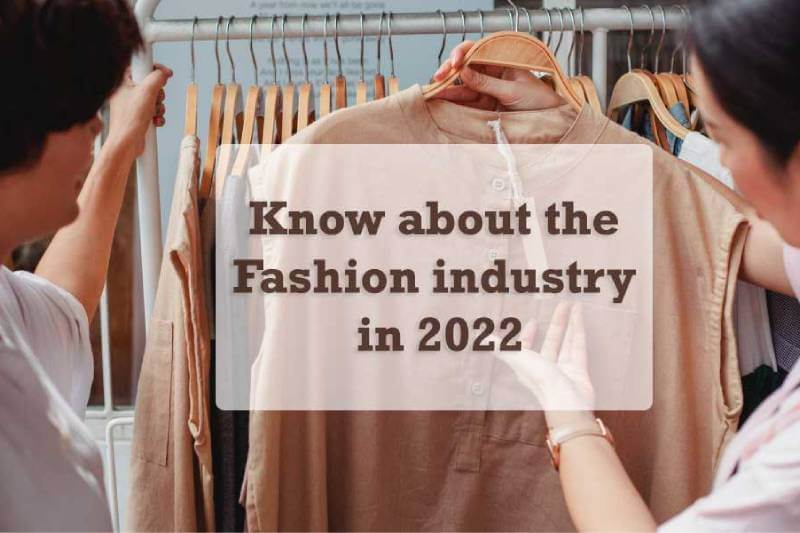 The article discusses the elements that will have a significant impact on the fashion industry's price in the future year.
One of the most volatile businesses in the fashion industry. It has seen a lot of disruptions in the present year due to a variety of causes, the most important of which is pricing. Prices changed in 2021, and they may change again in 2022, as taxes are expected to rise by 3%.
The combined effect of the supply chain issue at all ports and overland transportation delays due to a shortage of enough drivers, according to The Business of Fashion and McKinsey and Co, may compel fashion executives to raise fashion garment costs by 3% next year. This hasn't deterred 15% of the CEOs polled from announcing that companies will increase garment prices by more than 10%.
According to the report, inflationary pressures can be created by a combination of resource shortages, transportation delays, and higher shipping prices. For the study, over 220 fashion executives and professionals were polled. The analysis ignores the possibility that fashion items will arrive too late to be sold during the Christmas season. Stores may be forced to discount fresh arrivals to attract customers.
Another factor to consider is the rise in recycled clothing sales. Even though recycled clothing currently accounts for less than 10% of the global textile business, it is expected to become ubiquitous by 2022. (according to Textile Exchange). As part of a new trend known as "social commerce," customers will be encouraged to proudly display garment labels.
Taking all of this into account, The Business of Fashion believes the following themes will be essential for the fashion industry in 2022:
Recovery has been uneven
Covid-19's economic effects will be unevenly distributed across consumer markets and sourcing locations, with countries with strong healthcare systems and economic resilience outperforming others. Around 5.5 billion vaccine doses had been delivered worldwide by September 2021, with high- and upper-middle-income nations accounting for over 80% of those doses. As a result, global fashion companies will need to make precise investment decisions and monitor local conditions frequently to reduce risk.
Logistics Gridlocks
The 2021 disruptions will continue.
Wardrobe Reboot
As more people return to work and formal occasions are returned to social calendars, consumer demand for loungewear and sportswear is declining after two years of focus on these categories. In some parts of the world, so-called "revenge purchasing" is gaining steam, forcing companies to rely more on data-driven product development to capitalize on new shopping habits. By adjusting their inventory mix, fashion companies may ensure that their assortments are in line with evolving customer lifestyles.
Luxury opportunity is domestic
While domestic tourism will gradually recover, foreign tourism will not recover until 2023-2024.
The metaverse's mentality
Fashion leaders may take advantage of this new frontier by pushing the boundaries of what is feasible online as the internet becomes more intertwined into daily life. The ability to communicate with others and form communities is part of the attractiveness of these virtual worlds, with some users even hosting "digital campfires" where they may speak, tell stories, and co-create. If brands want to discover value in this defined metaverse, they should look towards non-fungible tokens (NFTs), gaming, and virtual fashion.
Social Shopping
There is an increase in social purchasing that is expected to continue.
Luxuries at Home
Consumer enthusiasm for the local and online shopping, particularly in Asia and the United States, boosted sales at luxury's leading companies like LVMH, Kering, and Richemont, confounding estimates.
CONCLUSION:
These were a few things that you needed to know about the fashion industry 2022.