10 October 2020
Now a days many people are losing their hair due to different reasons and due to our social stigmas, they feel very low in confidence and self-esteem. There are many solutions available in the market to cure baldness but most of them are painful, time taking and very costly whereas hair patches are affordable, pain free and can be used for several years.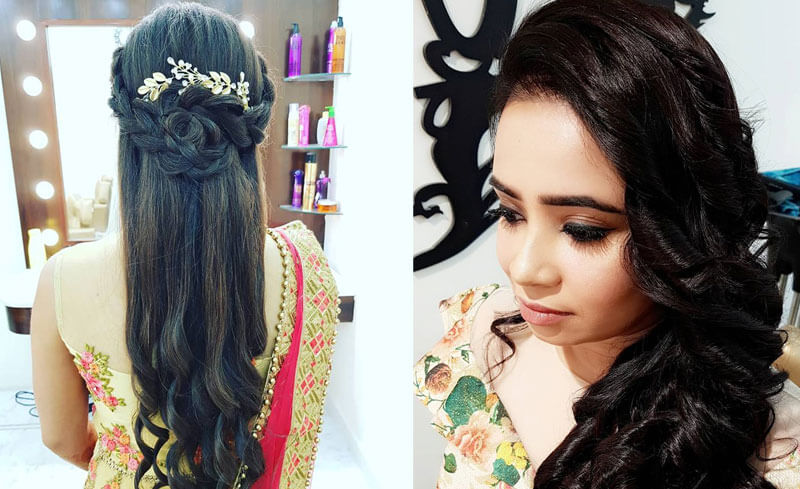 It is one of the non-surgicaland temporary methods which helps people to hide their bald spots and many hair thinning zones. Hair patches are available in the market in all different sizes according to the need. They are the cap-shaped valves made up real human hair. Dermatologists or hair patch dressers use skin friendly glue and clips to attach the hair patch to the scalp. It is ensured that the glue and clips are 100% safe and does not cause any harm or irritation to the skin. It is an effective method especially for those who doesn't want to go through any painful surgery and do not have enough money to get a hair transplant. The hair patch is fitted in such a manner that it gives the natural look to the client and can be used by men and women both.
To ensure a natural look of the hair patches made in Lucknow in comparison to the wigs, they are manufactured according to the size of the baldness and the colour of the patient's hair. After going through this treatment, the patients can easily resume to their daily life activities without any health risk but to maintain the quality of hair patch, proper cleaning at every 15 to 20 days is required.
There are many ways to learn hair patch effectively, five of them are mentioned below:
1. Now a days you can buy a hair patch easily in a market of Lucknow. Just keep in mind that the hair patch is made up of good quality hair and matches your hair colour. After buying you can visit to numerous videos available on YouTube regarding the proper method of attaching a hair patch. You can watch those and learn how to apply and maintain the quality of the hair patch.

2. Contact a hair dresser in Lucknow and ask them to teach you the application of the hair patches. Hair dressers apply hair patches almost every day at shoots, weddings or different events, they are well-trained and experienced and can tell you the do's and don'ts.

3. It is always a better option to learn this process from a certified professional. Ask a dermatologist to teach you the application of using a hair patch and to tell you the right methods of taking care of it.

4. You can go to a salon and ask the professional artists with some experience to teach you an effective method of using a hair patch.

5. You can also take help and learn about hair patches from any of your known who uses or has a good knowledge.